Weddings
Our MC/DJ Entertainers are known for their energy, interaction and attention to detail on every wedding. This allows us to provide you with the ultimate experience in entertainment and event flow and create memories that people will remember for years. We have packages and pricing to fit "every budget" and size of wedding reception. Our Entertainers cover all the details, so you have no stress and you can truly have fun like you were a guest at your own wedding.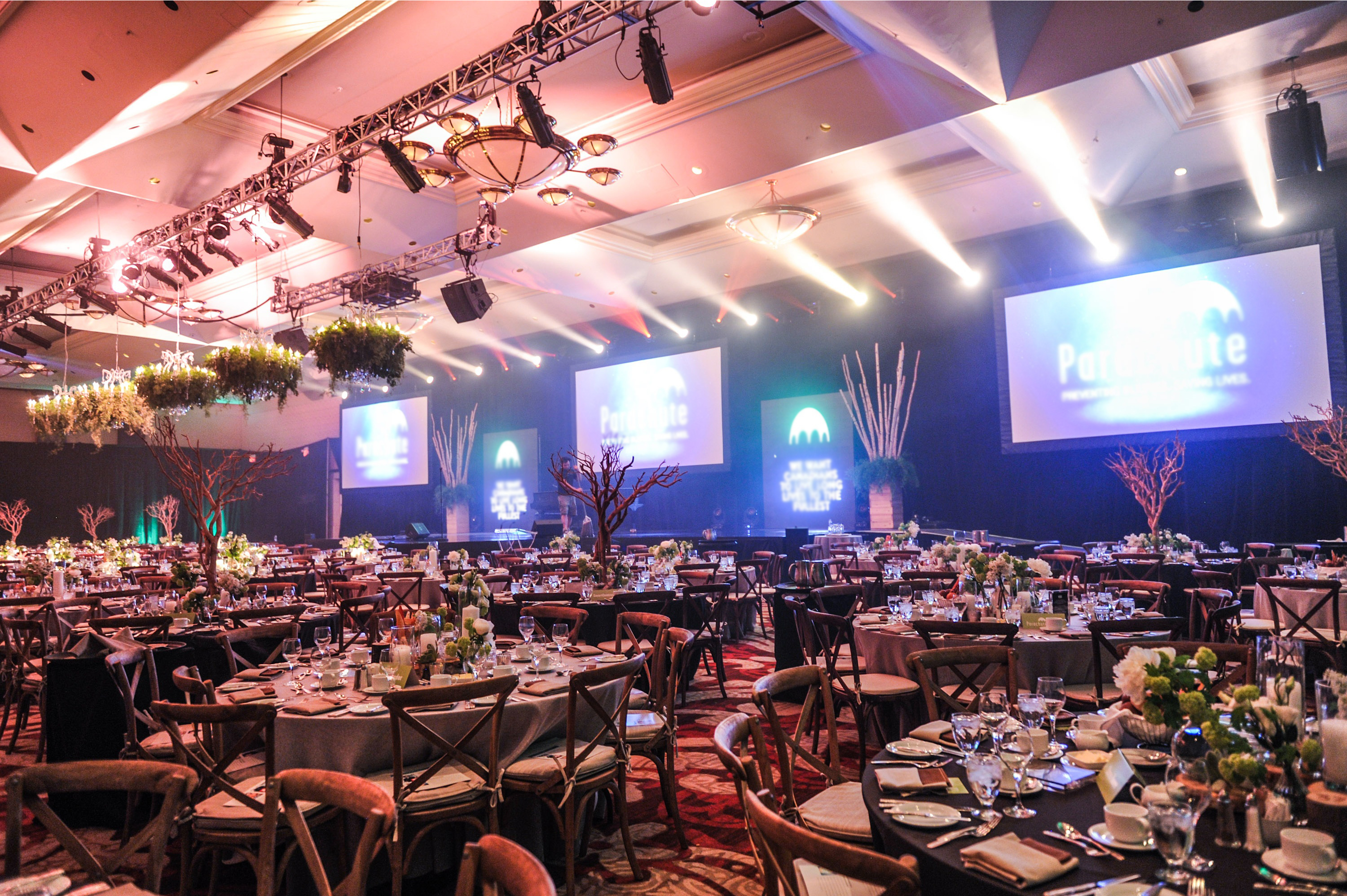 Corporate Events
Split Second Sound has worked with many top name companies including Carolina Panthers, NASCAR Trackside Live & the NASCAR Hall of Fame, UNC Charlotte, Hendrick Motorsports & Automotive group's, Movement Mortgage, Metrolina Greenhouse, CMC, PGA & so much more! SSS also provides entertainment for grand openings of new stores & businesses by mixing music & fun, with giveaways & crowd interaction to give your business and clients the best possible results!
Mitzvahs/Private Parties
We create entertainment for Mitzvahs, proms, graduations, quinceaneras, Sweet 16s, and any other reasonable excuse to have a party! Whether you are wanting a simple gathering or an all-out dance party with party motivators, dancers or live musicians added on, we are able to create the atmosphere you want as we know every party and client is uniquely different!
Our message
The why we do what we do is more than just we love entertaining. Because of you we are able to give back to our community by supporting the Ronald McDonald house of CLT & contribute to many other charities throughout the year. The why is the connection. We feel we work for the community then just being a business in the community. Anybody can play music. We help create memories that people talk about for years & get to work with some many amazing people in the process.
We don't just provide entertainment... We create it!
---
Today, people want professionalism mixed with cool, detailed mashed with spontaneous and high energy blended with class... all in the same party. We are the DJs for today's generation. Split Second Sound provides MC/DJs in and around Charlotte, NC for weddings, corporate events, private parties, school events, sporting events and Bar/Bat Mitzvahs, making entertainment very personalized, never cookie cutter. With over 30 years in the wedding and event industry, Split Second Sound is a well known brand of entertainment with trained and experienced multicultural staff of over 30 exclusive MC/DJs, which means you know what your getting at your event. You can pick your DJ in advance, see their videos or reviews online or have the owner personally match you with the DJ he trained that fits you and your vision perfectly. Owner Vinny Esposito is the game day DJ for the Carolina Panthers since 2011 at Bank of America stadium, handling almost all of their DJ needs for games and events. Vinny not only DJs weddings and gala's, he has opened up for Justin Timberlake & the Zac Brown Band to high profile weddings like NASCAR legend Dale Jr to the girl next door. In fact many of our DJs have done high profile weddings & events including Stef Curry, Tre Boston, Stephen Gilmore and more! Our motto from the top on down, you are only as good as your last event, make it memorable by exceeding expectation every time!
To put it simply, DJ's Derek and Rasheed made our wedding one of the most amazing nights of our lives!
"From the very beginning of this whole wedding planning process I have always said the most important thing to me was that everyone had an amazing time, and because of them I was able to accomplish that. From the time Rohan and I had our meeting with Vinny (the founder of Split Second Sound) I had very high hopes for my wedding and reception, and they did not disappoint. Derek reached out to us a few weeks before our wedding and he basically made our itinerary for us (very much appreciated since we did not have a wedding planner and had no clue what we were doing) and he helped keep everything running smoothly for that entire evening. He was very professional and knowledgeable, and the fact he was so on top of things and kept us in line was amazing since that last week Rohan and I were overwhelmed and just all over the place. (He even reminded me to print out my place cards!) He seriously went above and beyond. Then the ceremony and all started and the rest was history. We felt like we didn't really have to do much because he ran the entire evening. We literally felt like guests at our own wedding... and it was great! The music was amazing and the dance floor felt like it was never empty. Rohan grew up in Botswana so he had requested they play some Kwaito music and they even were able to incorporate that into our reception. At the end of the night we basically had to make people leave because everyone had such a great time. I just can't even express how much I appreciate the work they put into making our day so wonderful. I would recommend them in a heartbeat to anyone planning a wedding!"
- Rohan & Emerald Rammohan